VisTitle Ultimate Features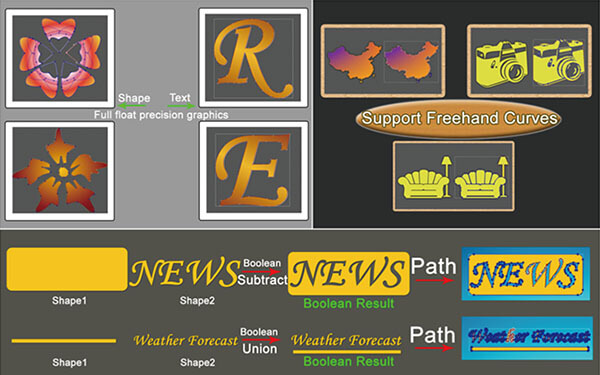 Full float precision graphic coordination, all the text and objects are Cubic Bezier curves with adjustable knots all over.
Support freehand curves, fitting Cubic Bezier automatically. Design any desired objects.
Innovative Boolean operation of vector objects (add, subtract, union and intersect). Support to transform to single object, making object designing more freewheeling.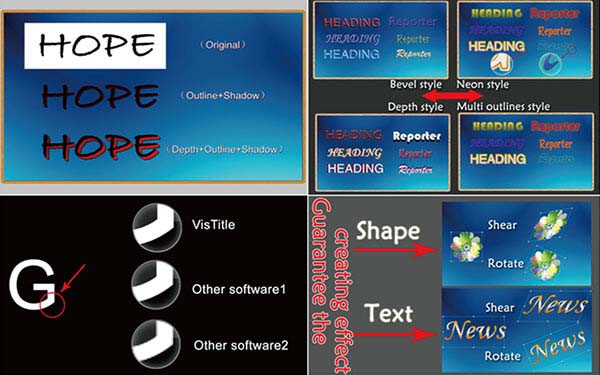 Advanced anti-aliasing and anti-flicker techniques. Adjust the grade freely.
Unlimited Face, Outline, Shadow, and Depth elements combinations. It is simple to create different styles, such as neon, 3D, multi-outline, multi-shadow, beveled text, etc.
All the objects transforms as the geometric shape does. Guarantee title effect to the best.
Advanced graphics or objects coloring operations, add edge and shadow effect to the graphics or objects.
Unique GPU dynamic texture option, create gorgeous flowing title effect.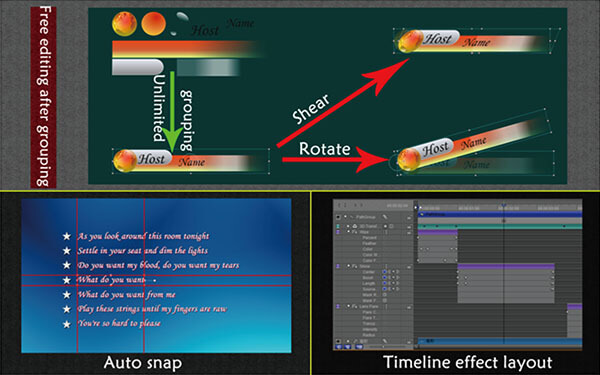 Professional user's interface and modification method. Allow to Undo/Redo all the operations. WYSIWYG.
Auto snap of objects and text, display alignment guideline of coordinate navigation in editor dialog, and achieve alignment of objects and text rapidly.
Arrange timeline effect and set desired play effect of titles.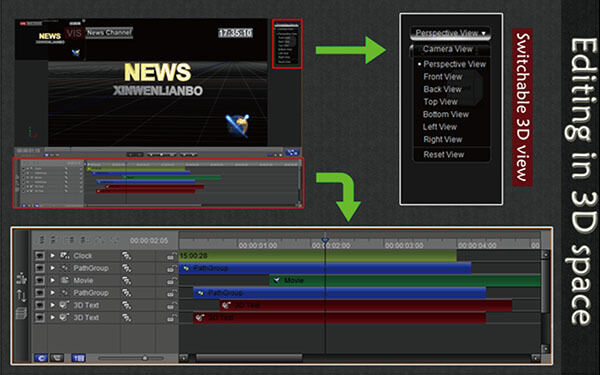 Unlimited object and text groups. Position, scale, rotation, pivot and shearing are still available after grouping.
Abundant template library including texture, material, light effect, coloring, image, movie, effect, etc.
3D space editing. Allow you to change to different 3D views.
Support various alignment styles and horizontal, vertical, positive, and reverse order arrangement.
Support title of minority language.
Support word-by-word property editing in text.
The text can be deformed and placed according to arbitrary curves.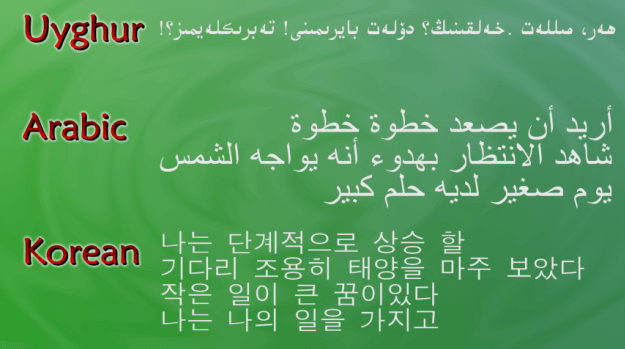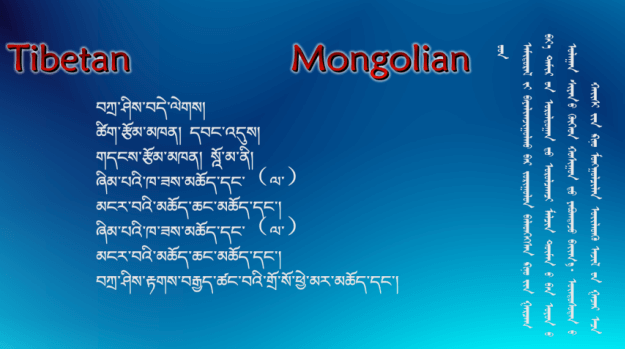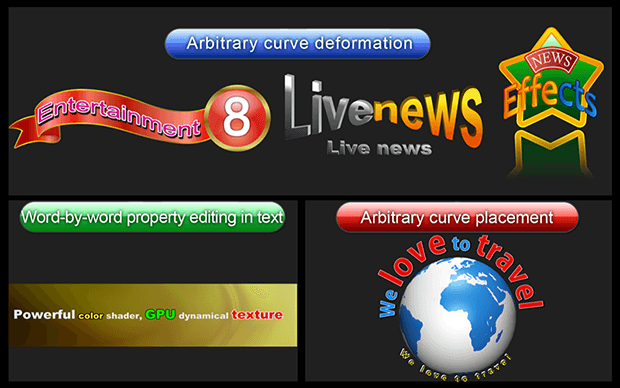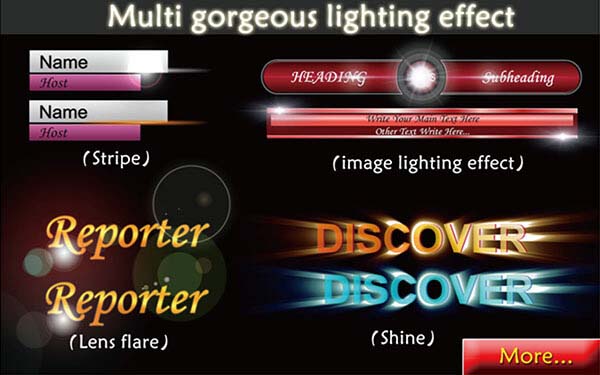 More than 50 kinds of GPU acceleration effect including true 3D scrolling, ripple, fragmentation, lens flare, holes, etc.
Unlimited user-defined in/out effect.
Various gorgeous lighting effects including light halo effect, stripe light effect, sweep light effect, volume light effect, and image light effect).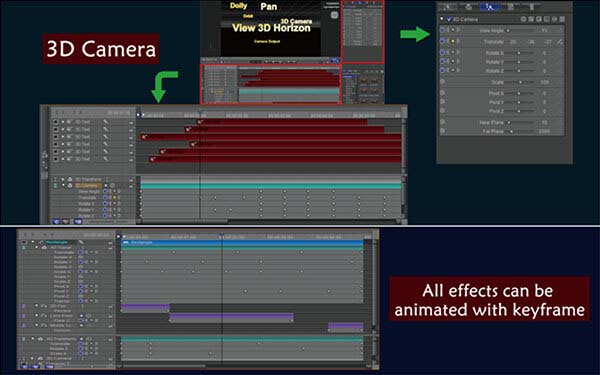 Key-frame effect of 3D camera, allow to push, pull, shake, and pan to create panorama effect.
All the effects can be animated with key-frame.
Support to accelerate, decelerate, Erase In/Out changing curve of key-frame values.
Provide quick creation method of text rolling.
Support first/ last screen fade in/out and decelerating or mask rolling.
Support 3D rolling of key-frameable movie.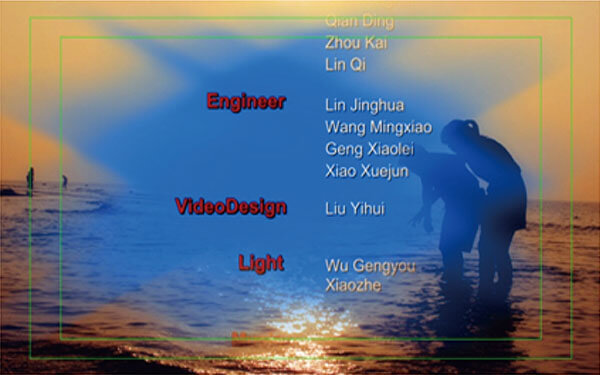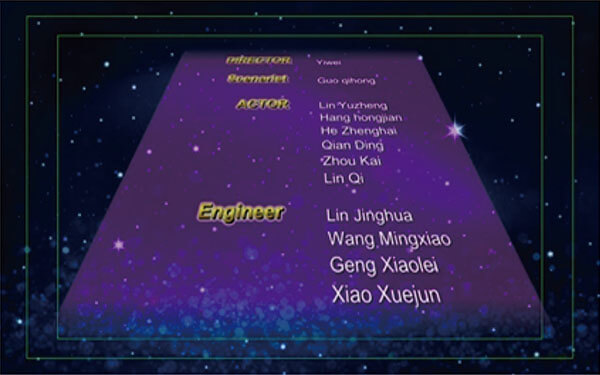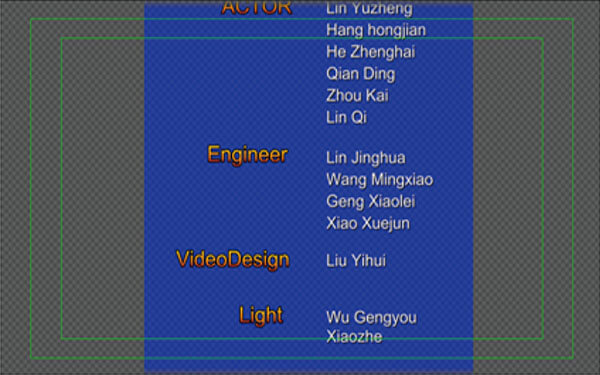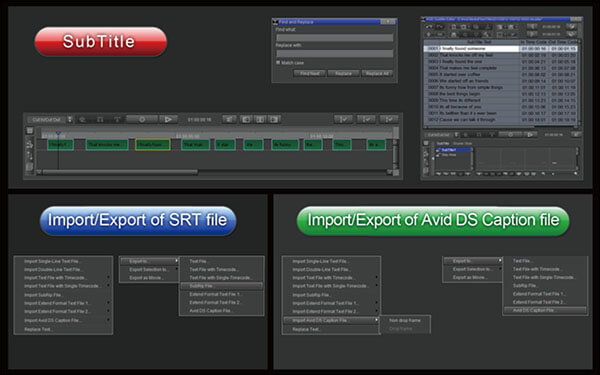 Import/Export of multiple text format.
Import/Export of SRT file and Avid DS Caption file.
Set subtitle play style (fade in/out, cut in/out, template effect).
Stylish subtitle templates.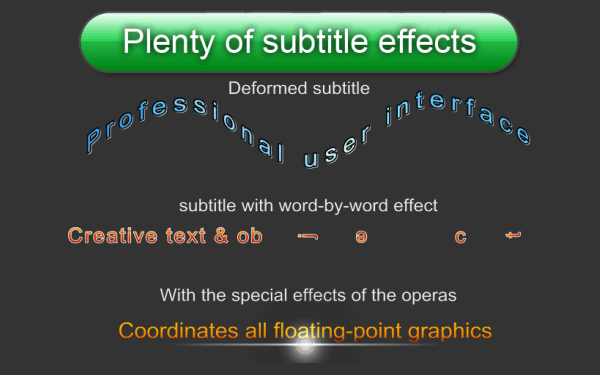 Multiple editing modes (clapping mode, editing mode, timeline mode), convenient for subtitle to be modified slightly.
Create subtitle template freely with single-line, double-line, and horizontal, vertical, and curving arrangement, applying WYSIWYG alignment styles.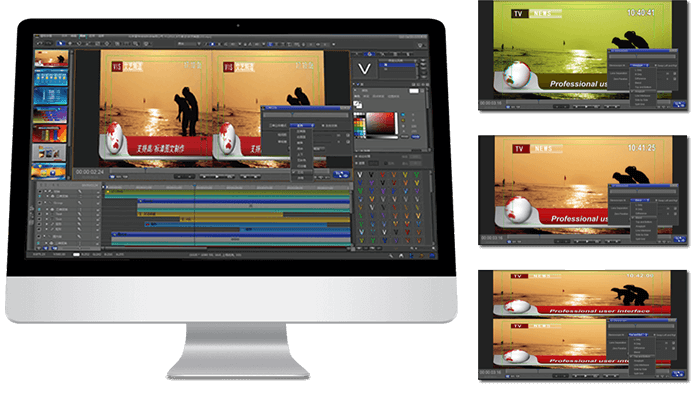 Zero plane and real-time adjustment of sight gap.
Multiple preview methods of 3D stereoscope title.
Support NLE 3D stereo original interface and allow to preview 3D stereoscopic title effect directly in NLE system.
700+ Templates and Download More for Free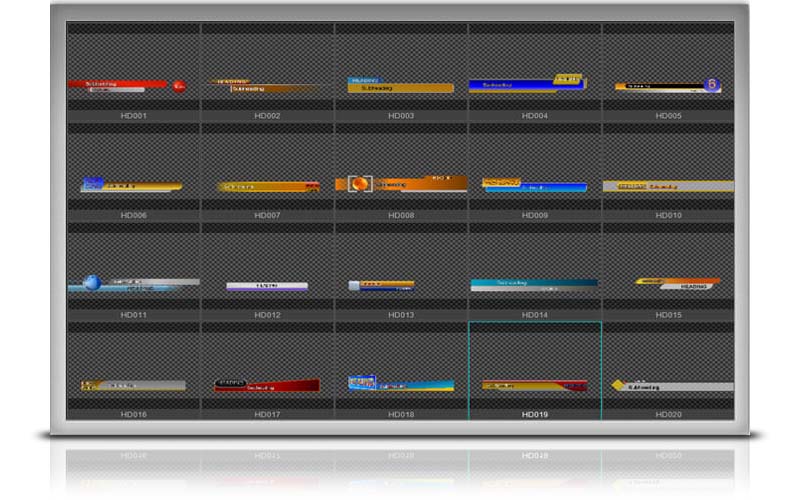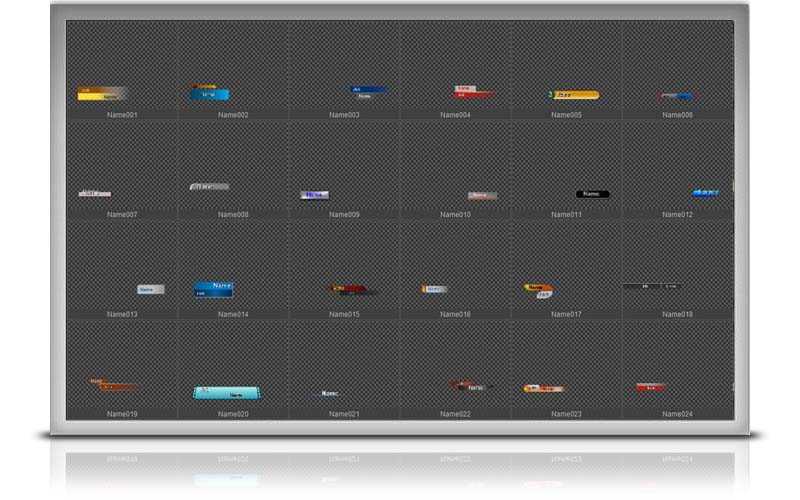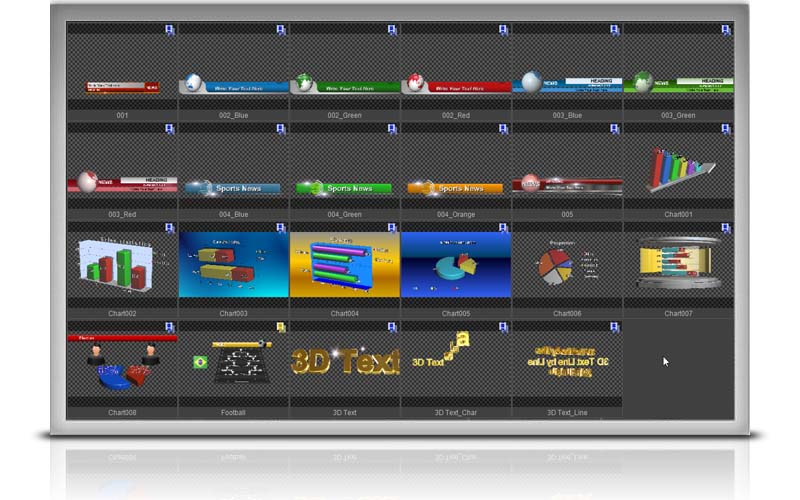 Full Screen Title Template