Fast and Professional Titling Effect

VisTitle software is based on Windows Operation System. The system of original 64 bit software (latest version) works on the basis of parallel CPU and GPU, make full use of 64 bit computing and CPU multi-core and multi-thread, apply rendering algorithm of GPU programmable language, and maximize the computing power of current hardware. VisTitle can create 2D titles, 3D titles, and 3D stereo titles in SD, HD, and 2K or 4K resolution. It can apply high quality real-time rendering* of broadcast-level to texts and objects rapidly with high performance.
* To apply real-time rendering, CPU and GPU of the computer should meet certain requirements.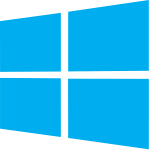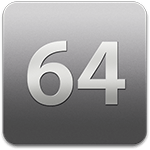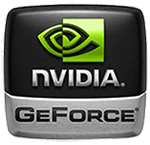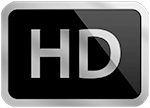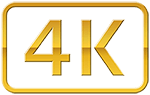 : Support
VisTitle Express
(Bundle Version)
VisTitle 3.0
VisTitle 3.0
+ Plugins Package
  : Optional (via purchasing upgrade or plugins package)
  : No support
Basic Features
Included in EDIUS 11
  
  
  
Free 2D Vector Object/2D Text Making
  
  
  
Face, Edge, Depth, Shadow, Free Designed Shader Styles
  
  
  
WYSIWYG Editing
  
  
  
Unlimited Object Groups and Transform
  
  
  
Text Deformed, Curve Layout
  
  
  
Keyframe Animation Based Timeline
  
  
  
Rolling or Crawling Title
  
  
  
3D Transform (Translate, Scale, Rotate, Pivot, Opacity)
  
  
  
50+ GPU Acceleration Effects
  
  
  
500+ Layout Templates
  
  
  
100+ Shader Style Templates
  
  
  
Text Path Animation Plug-in
  
  
  
Stroke Animation Plug-in
  
  
  
Shadow Plug-in
  
  
  
Magic Composite Plug-in
  
  
  
Image Slide Show Plug-in
  
  
  
Advanced Features
3D Model
  
  
  
3D Text
  
  
  
3D Particles Plug-in
  
  
  
Handwriting Plug-in
  
  
  
Karaoke Plug-in
  
  
  
2D Path to 3D Plug-in
  
  
  
3D Chart Plug-in
  
  
  
Features in EDIUS
Grass Valley EDIUS Title Importer Plug-in
  
  
  
Title Mini Editor
  
  
  
SubTitle Editor
  
  
  
Title Template Library Tab in EDIUS Bin
  
  
  
SRT Importer and Exporter in Subtitle Editor
  
  
  
FCP XML Subtitle Exporter in Subtitle Editor
  
  
  
EDIUS Project SRT exporter
  
  
  
NLE Support
EDIUS
EDIUS 11
  
  
Adobe Premiere Pro
  
  
  
Avid Media Composer