VisStudio 4K is a 4K live switching and recording solution designed by Videostar. Connected up to 8 channels of 4K signals from Z CAM cameras, VisStudio 4K can record the video as XML file for the convenience further editing. Besides, it's also featured with audio mixing, chroma key, virtual set composition, CG effect, Logo overlay, PGM recording, and living streaming functions, making it a great tool to serve the 4K programming including weather forecast, news interview, course and seminar recording, new media, and unattended broadcast.
Joint Application with Z CAM E2
Up to 8*4K Input via network cable connection
Remote control of Z CAM parameters, e.g. brightness, saturation, contract, aperture…
Z-Log2 supports LUT: Z Cam records log file, VisStudio 4K loads LUT
Downgrade 4K Processing: Z CAM record in high bit-rate, VisStudio 4K processes with low bit-rate video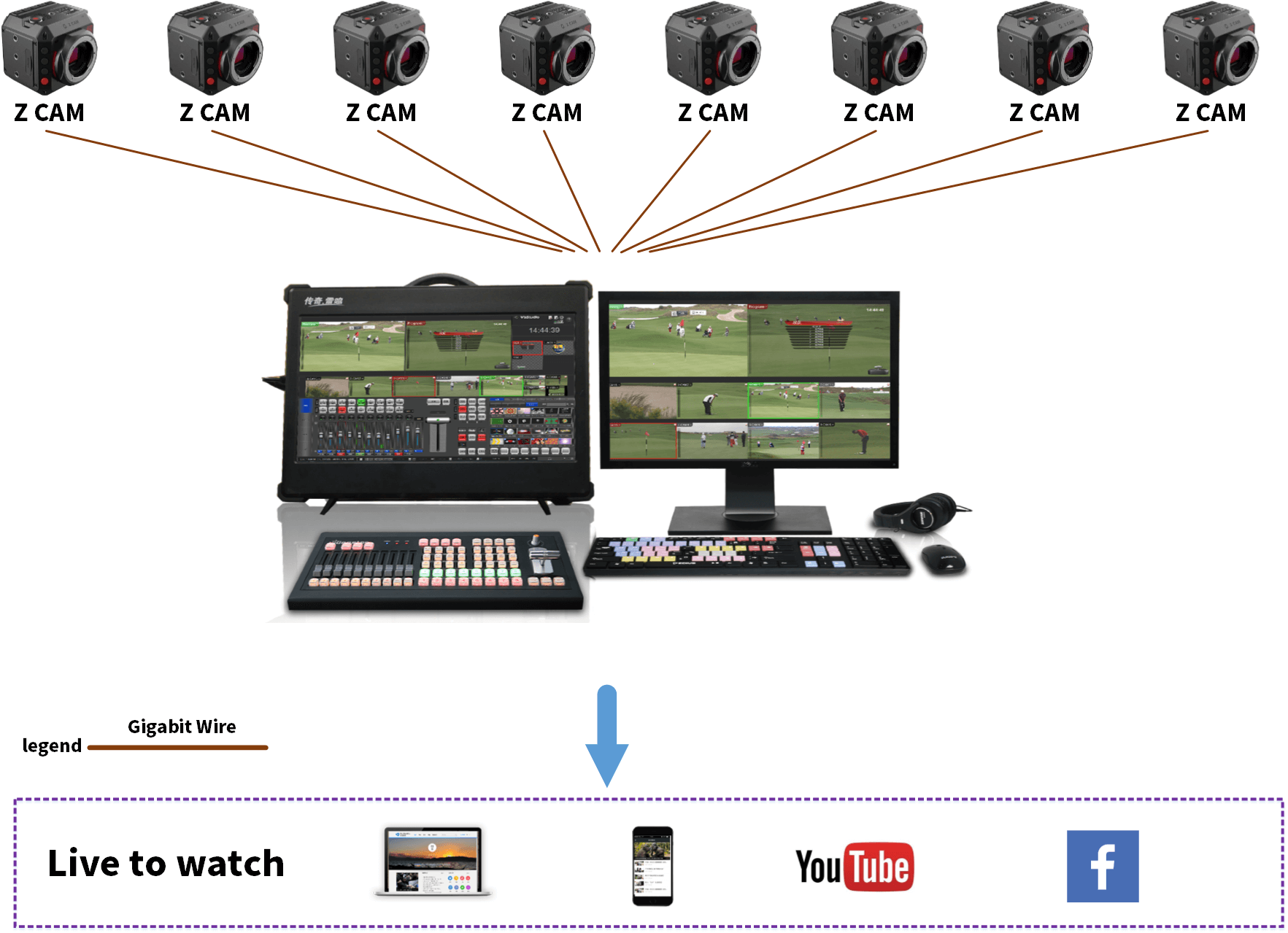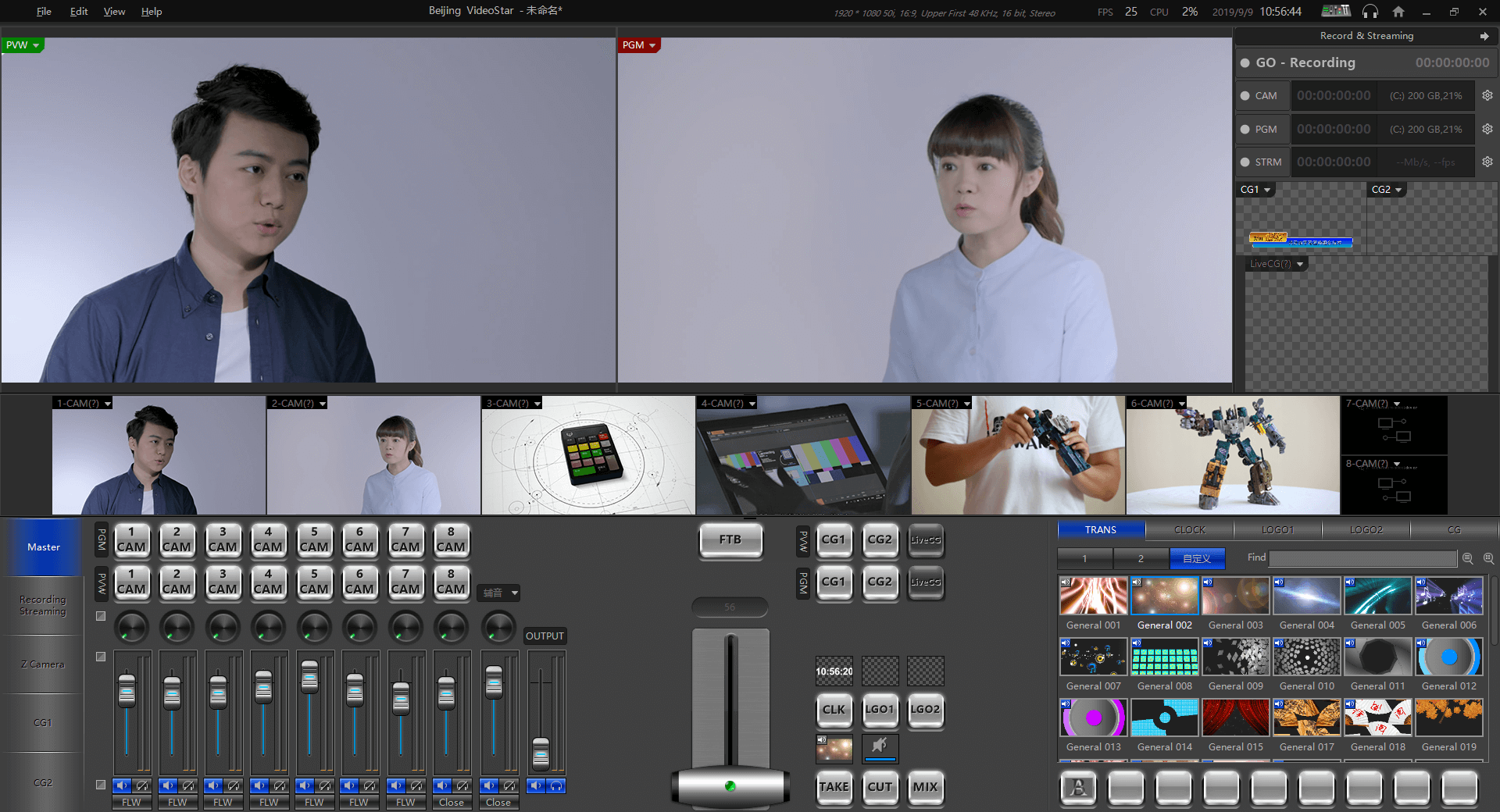 Features
Support 8 inputs of 4K 30P or 4 inputs of 4K 50P
Support PGM 4K SDI/HDMI output
PGM output as H.264 live streaming
Real-time overlay of 2 local CG items, 1 clock, and 2 logos
Imbedded title templates of lower-third, weather forecast, and sports event, allow fast and easy local and remote title playout
External control panel supports connecting to TALLY, making the switching and adjusting operation more flexible
XML output during switching, allow quick invoking and editing by Final Cut Pro or EDIUS during post production, featured with storyboard based on cut point.*
Graphic and title effect extension by IP input (VisCG remote)
* XML file supports connecting to original 4K video and generating new XML based on high bit-rate video
Chroma Key and Virtual Set Composition
VisStudio provides broadcast quality chroma key tool. You can select multiple color ranges in an image to do keying operation and adjust the gain, balance, clip, etc.

VisStudio provides more than 30 virtual set template (editable by VisVRSet tool), covering news, variety show, sports, weather forecast, science and education programs. Each virtual set supports keyframe-based animation switching between 4 camera modes which are full sot, mid-shot, close shot, and close-up.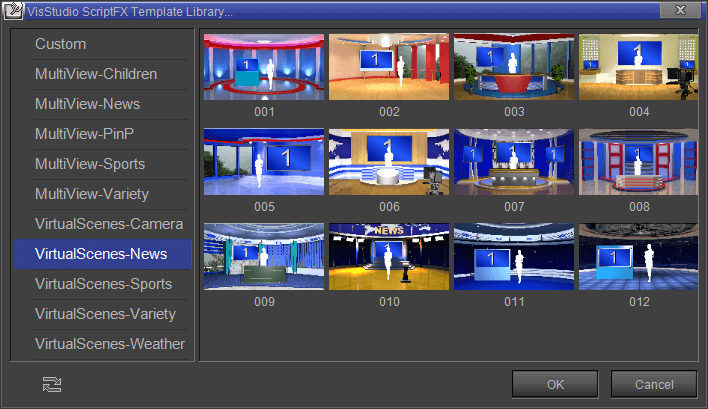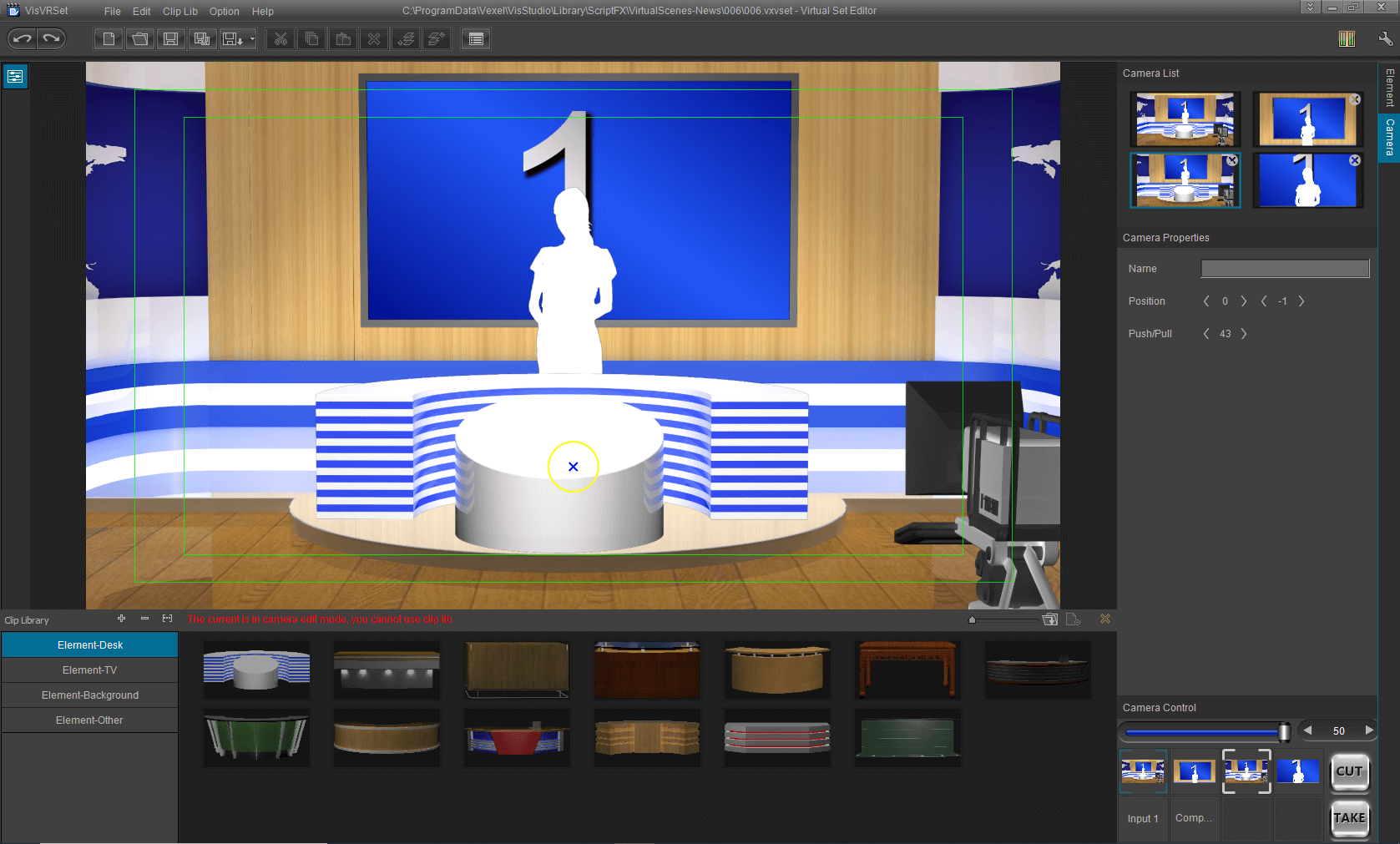 User-Friendly UI and Exclusive Control Panel
The exclusive control panel and perfect UI design make switching, title/Logo overlay, audio adjusting, recording, and H.264 live streaming operation fast and easy.
Powerful VisCG Editor and Massive Templates
VisCG editor allows you to modify the template according to your need. After modification, you can save it as template for future use. Besides, VisStudio is imbedded with hundreds of title templates.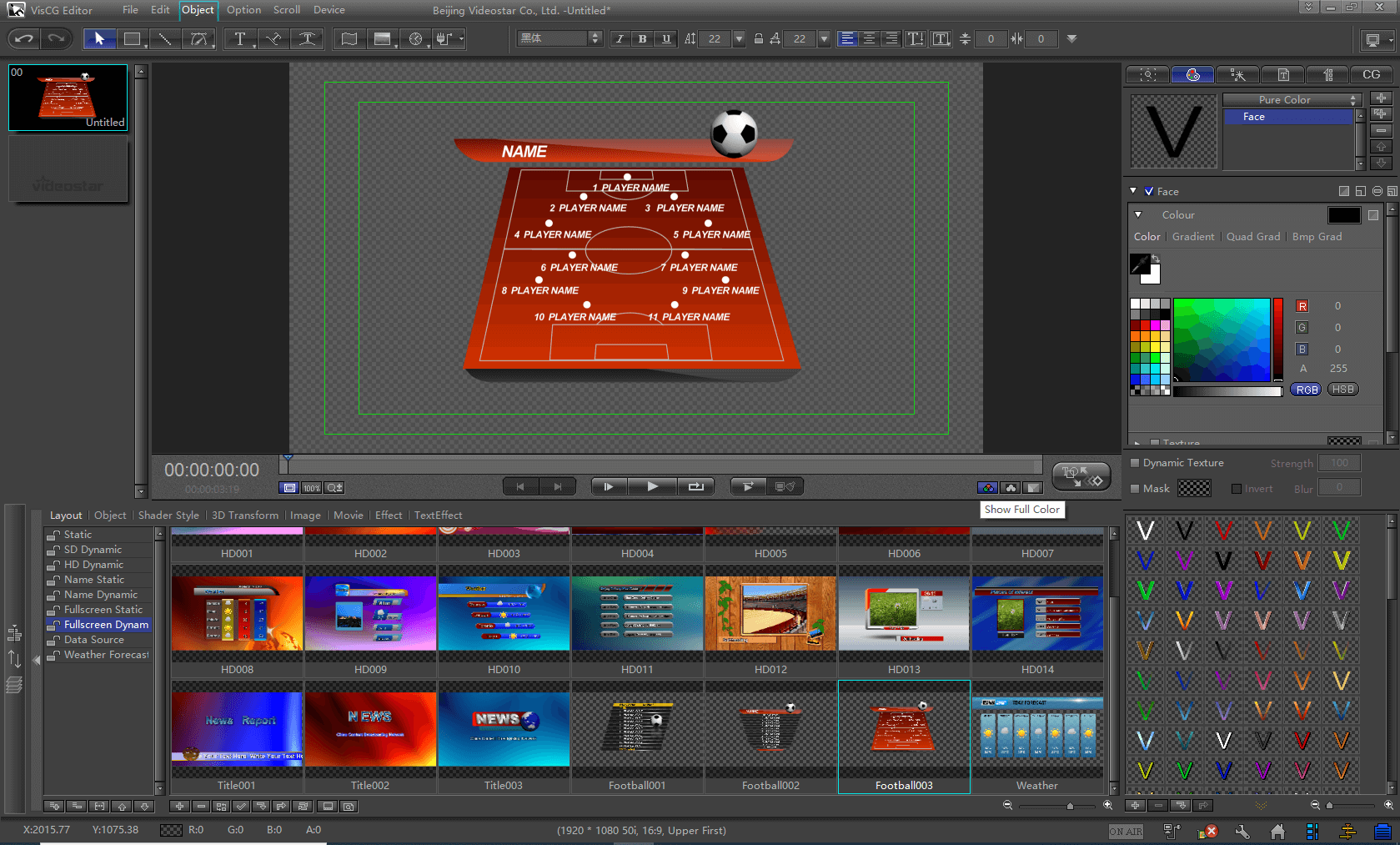 Included in the Box
VisStudio AIO
Control Panel
Keyboard and Mouse