VisCopy offers different features for different kinds of memory card. For SONY SXS memory card, VisCopy supports HD Files Copy, 4K Files Copy, and All Files Copy; for Panasonic P2 and hard disks, VisCopy supports All Files Copy.
Multi-Path Backup

Support copying one source to four target disks or folders simultaneously to ensure data safety while improving work efficiency.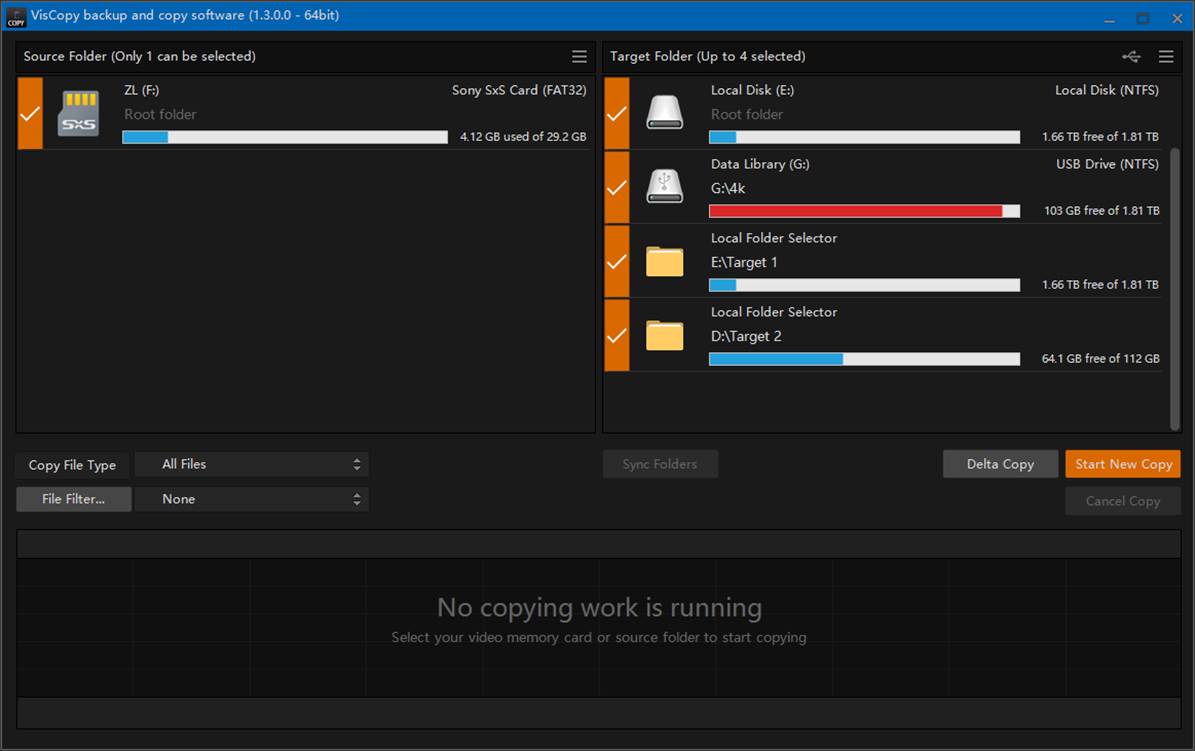 Various Copy Options and Copy Modes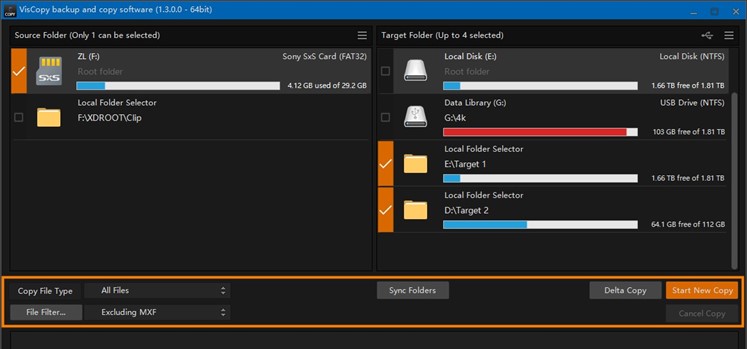 Delta Copy – Copy the newly added videos on the memory card only.
Copy Files Type – This function is designed for SONY SXS memory card,allowing copy HD or 4K files only from SONY SXS card.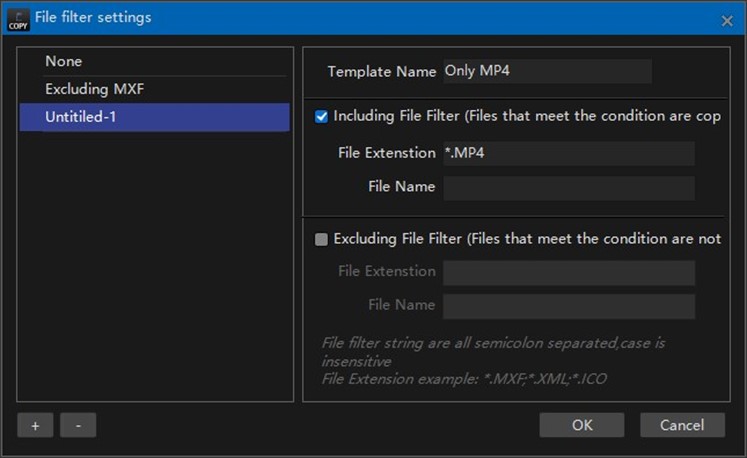 File Filter – Supports copying files according to custom screening conditions.
Sync Folders – The option provides three modes, which are Sync between A and B, Sync from A to B, and Sync from B to A.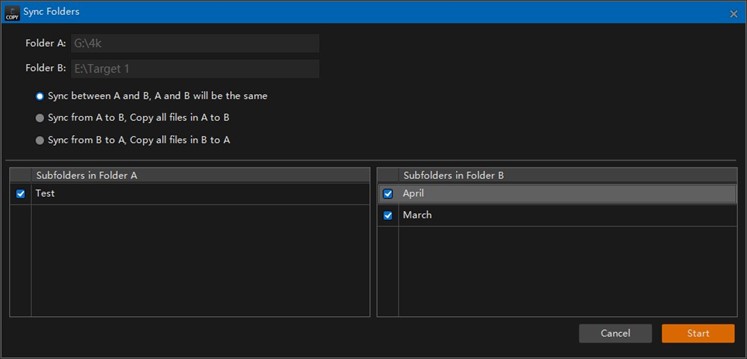 Copy Status
Copy progress, prompt, and log file can be check in the status bar.

Settings
Allow user to configure general, disk, and copy settings in System Option interface according to actual need of DIT work.