Professional Live Streaming Software
VisLive Pro can realize broadcast-quality live streaming easily without any requirement for professional radio and television knowledge or complicated broadcasting crew. It's featured with multi-channel switching, various transition, PIP, GPU-based professional chroma keying, virtual set, beauty FX, VCR playback, sound mixing, and many other functions. Just go live right away.
Multi-Channel Switching
HD Live Streaming Software Supporting 5+1 Inputs.
5 channels of video signal access — switch by Cut or Mix.

Multi-Layer Graphics Overlay
4 Logos — support displacement, zoom, transparency adjustment and other operations. 1 CG — support dynamic and static CG, as well as foreground animation.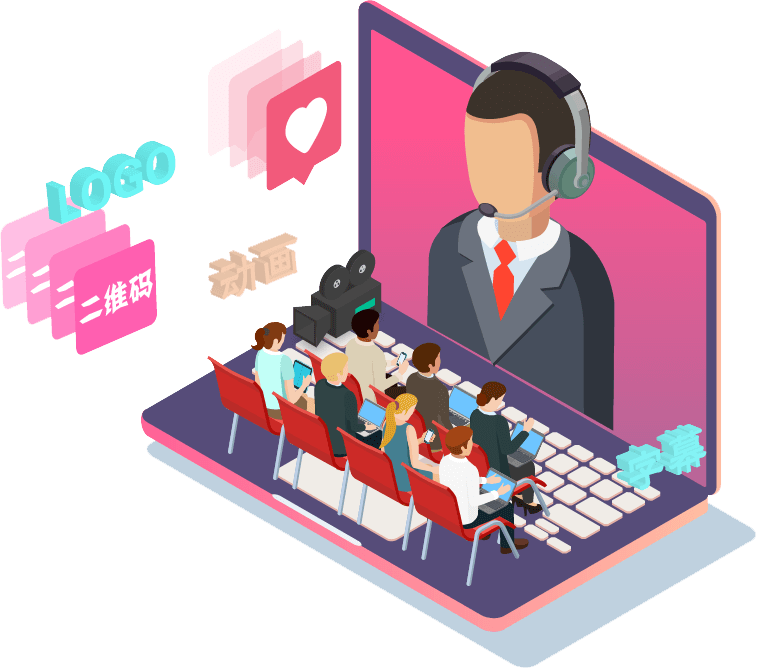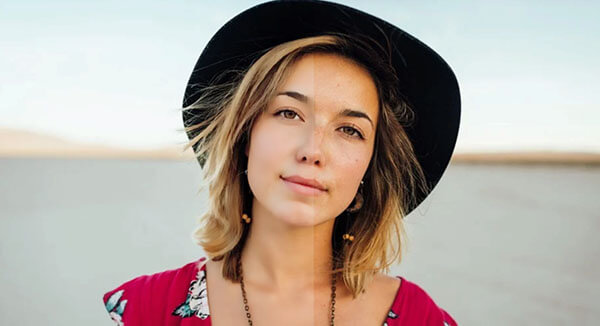 Beauty FX
Beauty FX includes retouch, whiten, and slim adjustment. User can adjust parameters of skin color, edge blue, brightness, contrast, etc., and adjust the way and degree of face-slim.
Color Correction and LUT
Proceed automatic white balance according to the absorbed color from input channel. Support hue, saturation, brightness, contrast, and gamma adjustment. A variety of color adjustment effects are preset for quick application. Support third-party LUT file import. Support RGB and alpha channel curve adjustment.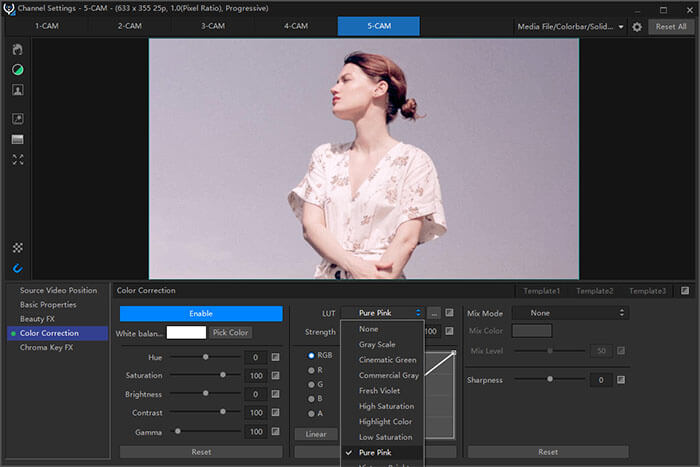 Audio Mixing, Sound Effect, and Noise Suppression
Support embedded with audio input and analog audio input (mixer). Proceed audio mixing and volume adjustment operation. Sound effect templates provide special sound effects for program production. And audio noise suppression function can be used to remove the background noise.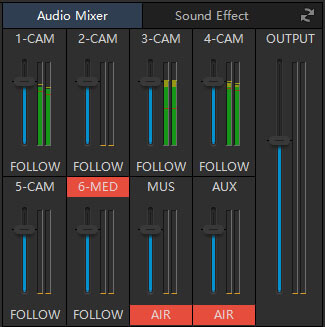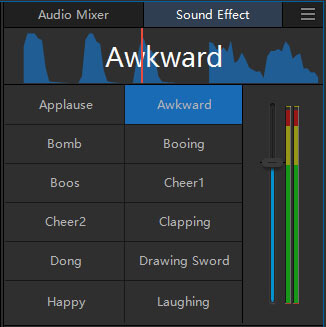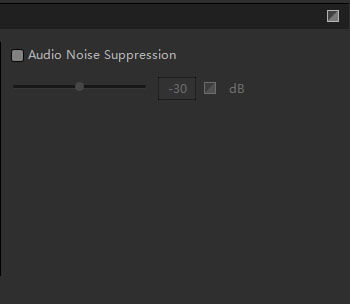 Multi-Channel PIP and Custom Scene
1 fast PIP with I/O effects. All the input channels support operations such as zooming, cropping, rotation, flipping, masking, etc. User can customize scene and add layers freely to create desirable image. Dozens of custom scene templates are ready to be used with double clicks.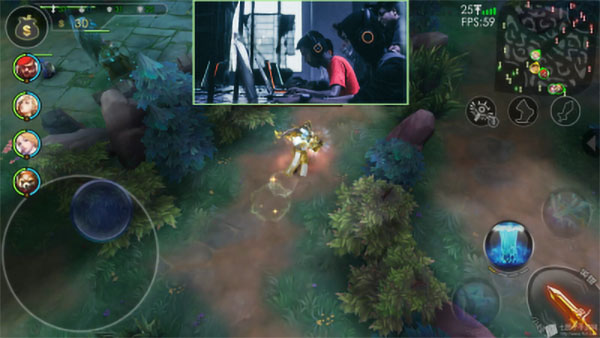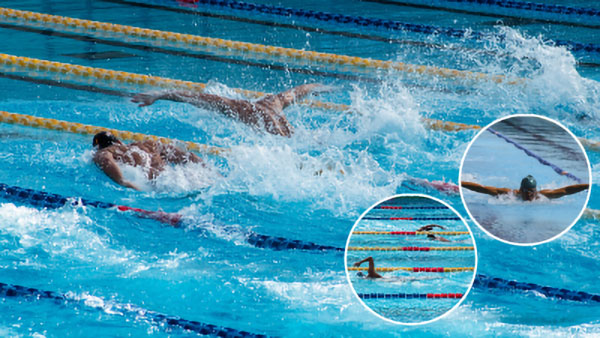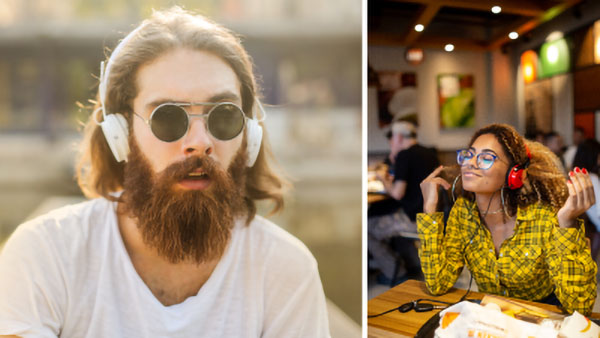 Virtual Composition
Use custom scene tool to create virtual set. Support GPU keying, providing fine keying effect. Add target channel for virtual set production. Support dynamic and static foreground and background to composite virtual studio effect.
Multi-Platform Real-time Publish
Support live streaming to 5 platforms at a time, 2 virtual camera outputs, and 1 NDI output to meet the docking between different platforms, making the live event publish smoother and the audience wider.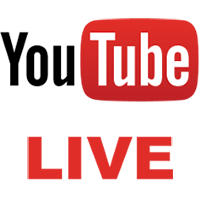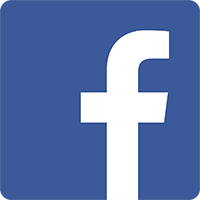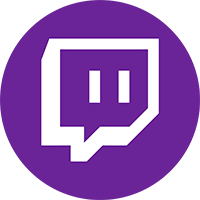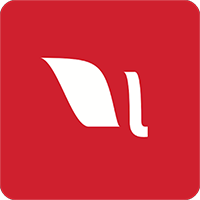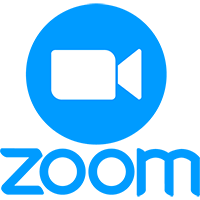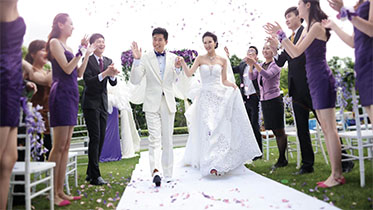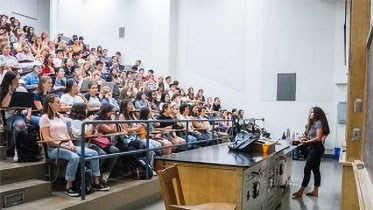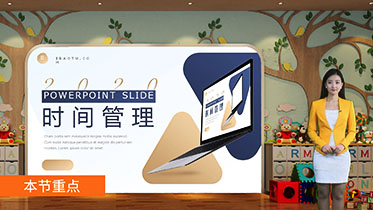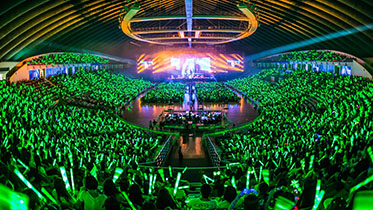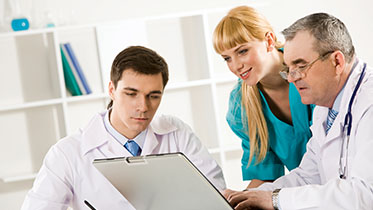 Medical Academic Exchange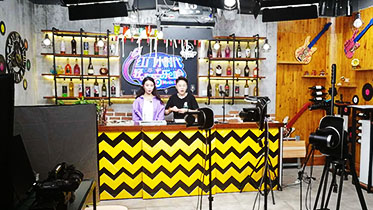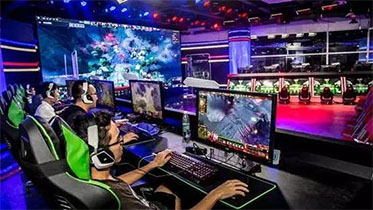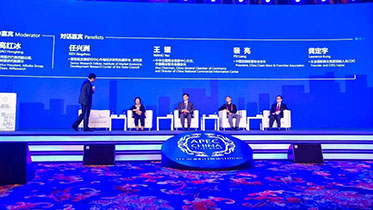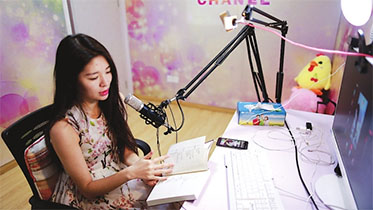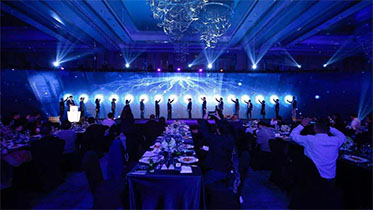 Compatible with Various I/O Cards
Native support Blackmagic Decklink series I/O card. It's compatible with various USB video and audio capture boxes or cards. It can access to traditional SDI/HDMI camera signal no matter it is 50i or 30P. VisLive Pro is automatically compatible with various resolutions, frame rates, field sequences in real-time without additional equipment for signal conversion.

Support Decklink series and other I/O card

Various USB video and audio capture box

Traditional SDI/HDMI camera signal access


Automatically compatible with various resolutions
Compatible with Multiple Streaming Media Protocols, Support NDI
Compatible with RTMP/RTSP/UDP/HTTP streaming media protocols and NDI protocol. Support easy access to signals of third-party application (network streaming, IP network camera, computer screen in LAN, NDI camera, etc.).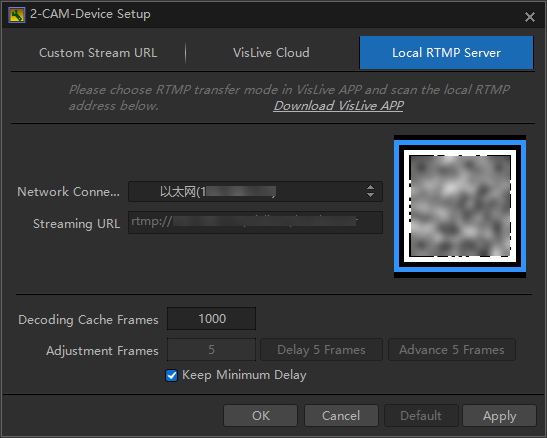 Support Z-CAM E2 Series Cameras
Native support for Z-CAM E2 series cameras. Automatically access to E2 series camera with a single network cable. Native code stream is decoded by GPU in real time, with low CPU consumption.
Support Mobile Phone Camera
Easily access local mobile phone camera signal via VisLive APP, or access remote mobile phone camera signal via VisLive Cloud.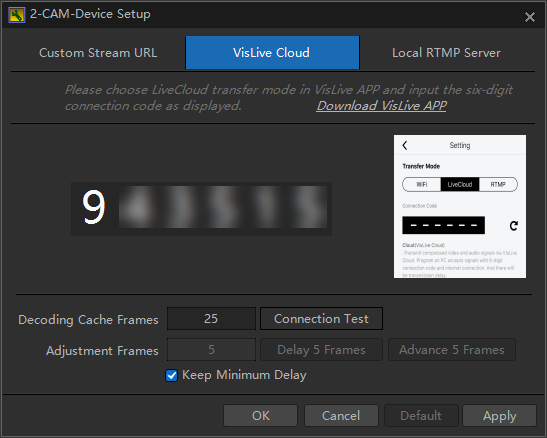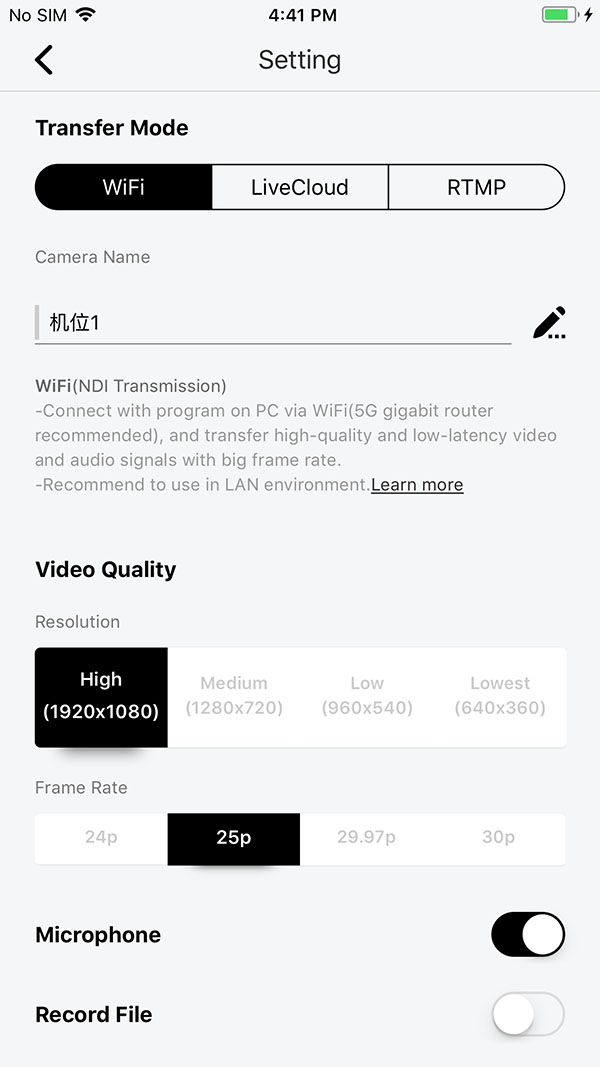 VisLive APP provides three connection modes, which are WiFi, RTMP, and VisLive Cloud. WiFi mode is for connection in LAN. RTMP mode is suitable for WAN and can push the signals of mobile phone cameras to third-party network platforms. VisLive Cloud is suitable for remote mobile phone signal access. Remote mobile phone signals can be accessed to VisLive Pro via the 6-digit connection code of VisLive Cloud. VisLive APP is featured with beauty FX, tally indication, audio output, auto focus, auto light, landscape and portrait screen adaptation, and other functions. It supports signal transmission in high, medium, and low quality, suitable for different network environments.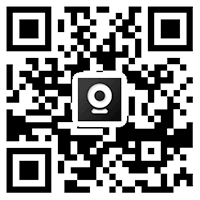 IOS App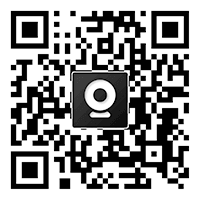 Android App
IOS (Screen Mirroring)
Access iPhone desktop signal with Screen Mirroring" function for gaming live streaming or APP presentation.

Android (VisLive Screen Cast APP)
Access Android phone desktop signal with VisLive Screen Cast APP. (*Audio is not supported right now.) VisLive Screen Cast APP supports resolution and bit rate setting to control transmission quality. Choose the same channel to be connected in the APP as in VisLive Pro.
Simple & User-Friendly Operation Experience
The UI can be adjusted according to one's usage habit. Customize the UI to make it more user-friendly.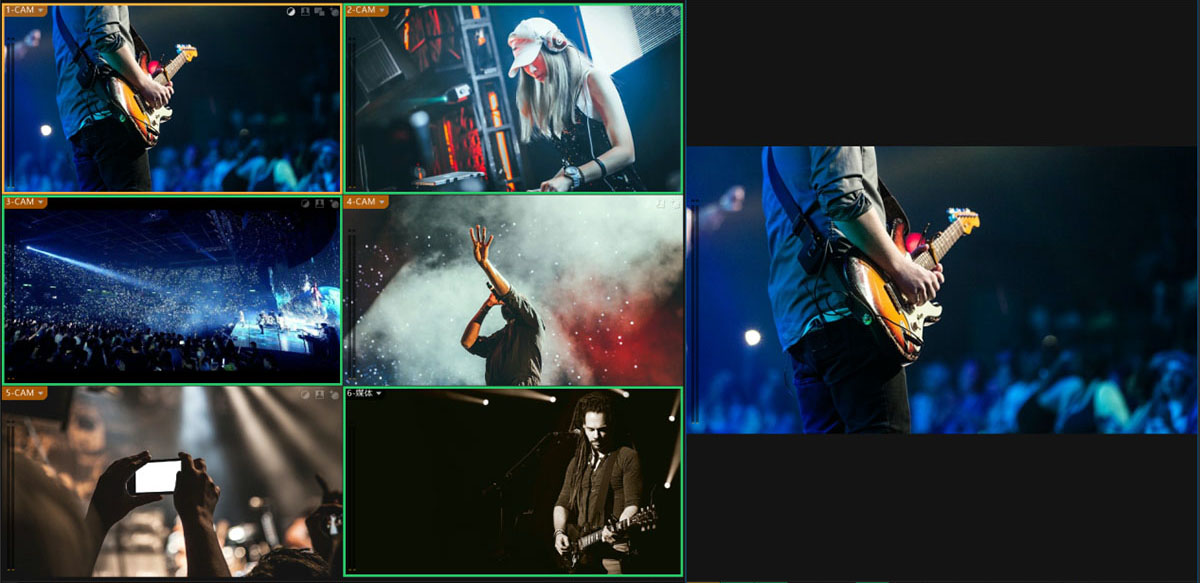 Multi-Channel Live Streaming with One Camera
Convert one camera into four virtual camera positions with digital zooming function by camera duplicating. Easily realize zooming effect without operating camera.

Multi-Channel PIP and Custom Scene
1 fast PIP with I/O effects. All the input channels support operations such as zooming, cropping, rotation, flipping, masking, etc. User can customize scene and add layers freely to create creative PIP effect.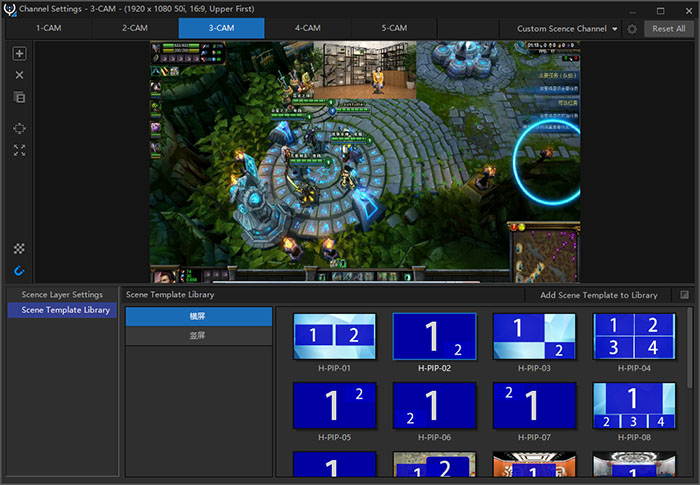 Virtual Set
Add target source to the custom channel to perform keying operation and adjust beauty FX and color correction to make character and scene blend as much as possible. Support dynamic foreground and background, making it easy to create more imaginative and dazzling virtual effect.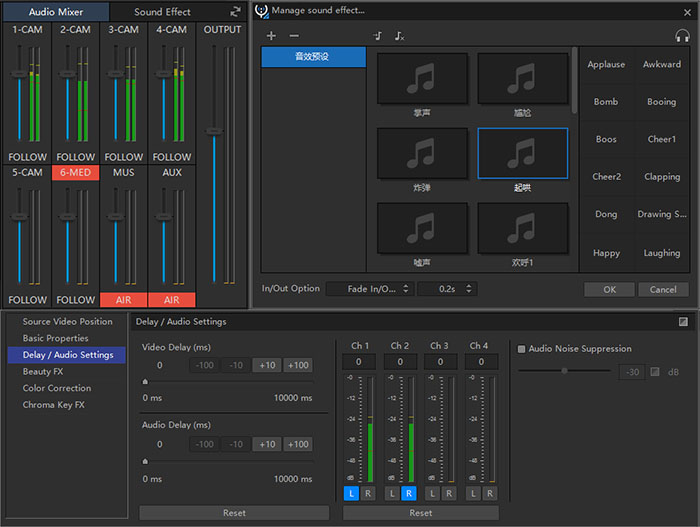 Audio Mixing, Sound Effect, and Noise Suppression
Support SDI/HDMI embedded audio and analog audio (on-site microphone) input to capture live sound. Perform volume and mixing adjustment of live audio. Provide sound effect presets to be added in real-time during program production. Synchronize video and audio input by adjust video and audio delay. Support copying mono into dual sound track. And audio noise suppression function can be used to remove the background noise.
PGM Extended Screen Mirroring
Preview image becomes more user-friendly.
PGM extended screen supports horizontal mirroring, making it more convenient for the host to watch the live image and adjust the position and gesture in the virtual scene.
Multi-Platform Publish
Support live streaming to 5 platforms (rtmp&rtmps) at a time. Support various parameters setting for live streaming. Support 2 virtual camera outputs and 1 NDI output to meet the docking between different platforms, making the live event publish smoother and the audience wider.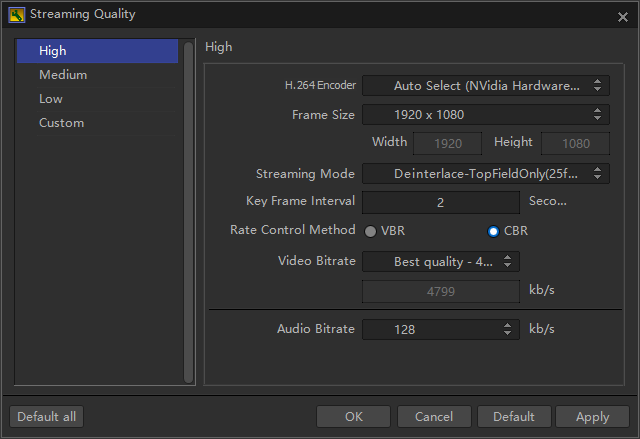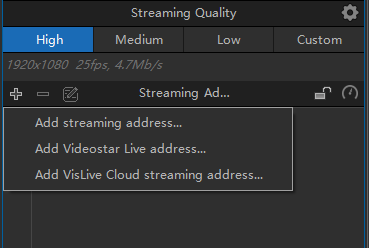 VisLive Cloud Streaming
Support VisLive Cloud live streaming exclusively. Access remote signals instantly via 6-digit connection code.
Features
VisLive Pro
Free Trial
30 Days
Project Format
720 25p, 720 29.97p, 720 30p, 720 50p, 720 59.94p, 720 60p
HD 50i, HD 59.94i
HD 24p, HD 25p, HD 29.97p, HD 30p, HD 50p, HD 59.94p, HD 60p
√
Landscape/Portrait Mode
√
Signal Input
CAM
8
SDI Camera
8
HDMI Camera
8
Z CAM Camera
8
Phone Camera
8
Online Streaming Media
8
NDI/NDI HX Signal
8
PTZ control of NDI camera
8
Color Bar/Image/Media File
√
Phone Access
Screen Cast
√
QR Code Scanning
√
6-Digit Connection Code of VisLive APP (Remote Connection)
√
SDI Embedded Audio
√
AUX (Support Professional Sound Card, Access Analog Audio)
√
Denoise
√
Bokeu
When the input is not consistent with project resolution, bokeu effect can be added.
√
Transition Effect
√
PIP
Various PIP I/O Effects
√
Logo
4
Beauty FX
√
Color Correction
√
Digital Zoom
Frame content in the source picture to place it in another channel for output, 4 virtual positions can be set at most.
(Realize multiple positions switching with one camera.)
√
Local Media
Video/Image/Image Sequence/Time-Lapse Photography
√
Local Audio (.mp3/.wav/.w64/.wma)
√
Local CG
Image/Image Sequence/Time-Lapse Photography
√
.vxmovie
√
.vtlayout (from VisTitle)
√
Title Template Library
√
Title Editor
√
Virtual Set or Multi-Channel PIP
Custom Scene
Offset/Rotate/Zoom/Transparency/Trim operation
√
Sequence adjustment of video channels/layers
√
Four-point deformation function to create diversified video wall
√
Channel Setting
Chroma Key
√
Beauty FX
√
Color Correction
√
Trim/Zoom/Rotate/Flip/Transparency Operation
√
Foreground/Background
√
Extended Screen
Support all source signal/single channel/PGM (mirror) output
√
Live Streaming
Delay for Live Streaming
√
Number of Url (rtmp/rtmps)
5
Recording Live Streaming Media Output
√
Recording
Record PGM as MP4 (H.264) File
√
Recorded file being sent to VisEdit automatically
√
Control Keyboard
>MIDI Keyboard
√
Stream Deck
√
VisKeyboard APP
√
Action List
Create action list for automatic running, to realize auto and fast switching
10 Actions
OS Supported
Windows 7 Professional SP1 or above
Minimum Configuration
CPU: Intel Core i5 3570 @ 3.40GHz Quad-Core or above
Memory: 4G or above
Graphics Card: NVIDIA GeForce GTX 750 or above
Internet: 1000M or above
Note: local video resolution should be no bigger than 1280*720 when using minimum configuration.
Recommended Configuration
CPU: Intel Core i7-4770, 3.4GHz Quad-Core or above
Memory: 8G or above
Graphics Card: NVIDIA GeForce GTX 1050 or above
Internet: 1000M or above
VisLive Pro V4.8
New Features
Add 4 source channels. VisLive Pro now supports 9 source channels at most. Add Custom option for New Project – Video Format, allowing user to create 1:1 or 2:1 program.
Add external monitor mode. Double-click the external monitor screen to change it to Window/Full Screen mode. Add Vertical Flip option and Program Channel Rotate 90 in Portrait Mode option to facilitate the monitoring in different scenes.
Added 4-Point Deformation function to custom scene layer, which is convenient for making non-rectangular virtual scene video wall. Double-click the layer to start 4-point transformation editing, and you can choose Reset 4-Point Transformation or Reset Transform and Crop in the right-click menu. Added the drag-and-drop editing function of layer pivot point, which can modify the position of layer pivot point.
Added PTZ camera control function of NDI cameras, providing a PTZ control panel. You can select channel to control camera pan, tilt, zoom, and focus, or use shortcut keys to adjust pan or tilt.
Added Overlay on PGM function, which can be used to overlay an external NDI CG channel to PGM. There is an overlay icon in the upper right corner of each channel preview window, which can be clicked to enable or disable the function. You can also click preview window channel to enable this function quickly when Alt key is pressed. Or simply switch this function on or off by shortcut key Alt+1-9 which corresponding to channel 1-9 respectively.
Added safety mode startup. During the startup process of splash screen, press and hold Ctrl or Shift key, and you will see the safety mode option. Enable this function to reset the settings of all input channels to avoid software crash due to data loss when VisLive Pro is started.
Added the "Transition" in Numeric Keypad Settings, which can define the keys of the numeric keypad as the transition function. The name of VisLive Keypad is changed to Numeric Keypad.
Added local SRT streaming mode, which can be used together with SRT settings in VisLive APP. Support 4K live streaming. And the delay of SRT streaming is relatively stable compared to RTMP streaming.
Fixed Issues
NDI engine is updated to NDI 5.5.
Optimize the automatic detection function of Decklink input devices, optimize input acquisition to reduce resource occupation, and fix the problem that the HDMI input color of some board cards is abnormal. Optimize device display name of Decklink 8K Pro board card. Optimize Decklink 8K Pro board card to automatically configure independent channels. If the Decklink driver version is lower than 11.6, an error will be reported.
Optimize the display of the device list in channel menu, and change the tile mode to group mode, making it more convenient to select the device.
Optimize some functions and interface of channel settings. The property template is updated to 6 and they can be applied directly. The 2D transform and crop adjustment interfaces are displayed separately. Property switch settings of Color Correction, Beauty FX, and Chroma Key FX are optimized.
Optimize LUT color correction algorithm to improve color accuracy.
Optimize the interface display on some high-resolution screen. Optimize the consistency of some interface operations (adjustment of various 2D transform).
Optimize the Decklink card output performance of PGM for better efficiency.
Optimize GPU decoding of H.264/H.265 files to improve performance and color accuracy.
Optimize the automatic arrangement of the source preview window, and optimize the icon display in the upper right corner of PVW window in portrait screen mode.
Optimize the adjustment of value editing control. Support scroll wheel adjustment after moving the mouse onto the value.
Optimized the stream pulling algorithm to improve the lagging issues due to overloading streaming data packets (Insta360 streaming).
12) After VisLive Pro crashes, it will prompt whether to enter safety mode when restarting. Choose Yes, and the channel data will be ignored to avoid repeated crashes.
Update some network links in VisLive Pro menu.
Limit the resolution of image files to 16384×16384. When importing image file with higher resolution, it will prompt failure to avoid crashes.
Improve the process of dragging and dropping *.vxsce scene template file to source channel, so that the scene will be updated seamlessly.
When dragging a channel (e.g. Channel A) to copy to or exchange with another channel in source preview window, the blue target frame will not be displayed when the mouse is targeted to the original channel (Channel A).
VisLive Pro V4.5
New Functions
The auxiliary output function is newly added. VisLive Pro supports 2 outputs A\B. The auxiliary output source signal can be set as needed, and the output device can be set as board card.
An optional audio playback device is added to PGM, which plays independently from the monitoring audio.
The virtual camera output can automatically output audio to virtual audio device (installed in advance), which is convenient for the access of third-party livestreaming software.
Action list function is added. VisLive Pro supports 10 actions in action list. The action list will run automatically after it's arranged, realizing automatic or fast switching. Press shortcut keys Alt+A to open the Action List Window.
The function of "Reset all outputs" is added in Shortcut menu to close all outputs rapidly, e.g. SDI, NDI, V1, V2.
Audio monitoring sample rate can be set to 44100 Hz in system options.
Audio monitor control panel is added, which makes it convenient to switch the audio monitor device and set the combination of monitoring audios.
With the media testing signal added, you can control play/stop, loop play, auto play, etc. in the preview window.
When the PGM channel is media file or the media of a specific channel test signal, press "Shift+ Space Bar" to restart the playback from the starting position, and press Space Bar to play and pause.
Control commands such as replay, play and stop of media/CG/music and other clips are added, which is convenient for the control of VisKeyboard App or StreamDeck. Control commands such as play and stop are added for input channels. So when the channel is set as test signal media file, it can be controlled via VisKeyboard App. Commands of PGM paly, stop, and replay are added to control the media file played in PGM, which might be the test signal or from MED channel.
Other Updates
Optimize Decklink playback, so that video signals can be output more efficiently on PC with NVIDIA graphics.
The CG can be seamlessly switched. Live CG can still be played when the non-live CG is selected.
The NDI engine is upgraded to version 5.0.
The performance test panel updates and translates more test data.
In System Option/Advanced Settings, CUDA download/local encoding in 4K format options are added, and BMD card is set to stand-alone mode by default.
Color of audio control rod is brighter.
The layout settings of some interfaces are optimized, and the icon display of some CG and media files are optimized in VisKeyboard App.
When the test signal is a non-media file, the performance is optimized.
Fixed Issues
1. Interface lags caused by the change of audio monitor device in some cases.
2. Recording fails without error report.
3. The MIDI keyboard does not automatically find the correct keyboard template in some cases.
4. Setting of audio monitor device is not restored in the next startup after it is turned off.
5. Some CG in VisKeyboard App is not timely updated.
VisLive Pro V4.0 Release Note
New Features
Support external control panel including general MIDI keyboard, Stream Deck, VisKeyboard APP.
Add audio monitor output device option. Audio playback will be automatically switched when the earphone monitor is plugged and unplugged in some cases.
Add "Change Project Settings…" menu. You can modify the resolution, frame rate, number of channels of current project, and switch landscape and portrait screen mode.(Note: In order to ensure that the position of titles can be restored during repeated landscape and portrait mode switching, the rule is applied that titles will be cropped when switching from landscape to portrait mode, and remain unchanged otherwise.)
Add number to media, music, CG, and sound effect materials to facilitate the control of external keyboard.
Add volume adjusting function by scroll wheel or keyboard. The volume change by each up and down scroll wheel is 0.5db without holding Ctrl key and 0.1db with. Rules of keyboard adjustment are the same.
Add remaining recordable time reminder (based on the hard disk write rate within 2 minutes). More than 1 hour is displayed in hours, and less than 1 hour is displayed in minutes. Note: There might be error in this reminder. It is only for reference.
Add 12 transition shortcut presets. You can drag and set the transition template to the shortcut button, which is convenient for the control of external keyboard or VisKeyboard APP. The first shortcut transition is set as overlay and cannot be altered.
Add function items to the shortcut menu to facilitate remote debugging.
The number of channels in project can be set freely within the maximum range of current version of VisLive Pro (only certain numbers can be set in old version).
Support connection to Z CAM IPMAN S.
Fixed Issues
The whole process of media list playback is GPU optimized (H.264/H.265 encoded files), realizing real-time GPU playback of 4K files of conventional stream (when the computer configuration meets the requirements of GPU 4K decoding), including GPU frame Rate conversion, GPU resolution conversion, etc. It greatly reduces CPU usage and optimizes GPU decoding memory usage at the same time.
V2 virtual camera option and zoom ratio display are added in PGM window. Click to set.
Optimize the adaptive size of the 1-9 channel number buttons in PGM window, keeping the channel switching buttons clickable in extreme cases.
Optimize size adjustment of media, music, and CG window, as well as the control button interface layout at the bottom.
优Optimize the startup speed of "New CG" command (initialize the CG module when the software is started).
Fix the problem that the program window may be arranged incorrectly when maximized on screens of different resolutions.
Fix the problem of incorrect prompts of some shortcut keys (prompts for media channel switching shortcut keys in different interface); fix the problem of invalid functions of some menus in PGM menu (channel 6-9 switching menu under channel 9).
Fix the problem that the channel code stream may be displayed incorrectly when only the source channel is displayed on extended screen.
Optimize the playback quality of non-48KHz audio resampling.
Fix the problem that the icon in the lower right corner of Windows may be incorrect after the program is minimized.
Optimize some interface display effects.
When resetting the interface layout, if the channel setting interface is not on the main screen or more than half of it is not on the main screen, it will be positioned to the center of the main screen, and it's the same with CG editing window. This function is convenient to avoid the situation that the interfaces cannot be found in some cases after the computer screen changes.
Add "PVW/PGM Channel Status-Only display one PVW/PGM channel" option to System Option\UI & Actions Setting option to control the red (PGM)/green (PVW) display of current channel status. Check this option, Only 1 PGM and 1 PVW will be displayed. (For example, CAM3 is a custom scene using CAM1 and CAM2 channel as images. When CAM3 is cut as live and Only display one PVW/PGM channel option is checked, only CAM3 will be displayed in red. Otherwise, CAM1, CAM2, and CAM3 will all be red.) This option helps to maintain strict consistency with PGM indicator light of external keyboard.
VisLive Pro V3.0 Release Note
New Features
VisLive Pro supports up to 6 channels (5 external signals + 1 media channel).
Support screen casting of mobile phone (iPhone is accessed via screen mirroring method, and Android phone is connected via VisLive Screen Cast App).
Support setting any CAM channel as "Copy Channel", which can copy the image of other CAM to this channel. You can trim or digitally zoom the image to realize the effect of 4K input being converted to an extra HD camera position.
Support setting any CAM channel as "Custom Scene" to add image layers. The layers can be external image files, as well as another CAM channel. You can set position, rotation, zoom, transparency, cropping and other parameters of each layer to control its performance in the scene. The scene template package file (*.vxscepkg) can be imported and exported. The template package file contains picture files referenced by the scene to facilitate the exchange of scene template between different computers.
Test signal device type is changed to "media file/color bar/monochrome". Each channel can be set to this type, and the loop playback of video files is supported.
Redesign the settings of each channel, and divide the channel settings into multiple pages which are Source Video Position, Basic Property, Delay and Audio Settings, Beauty FX, Color Correction, and Chroma Key. As long as the computer performance allows, each channel can add special effects such as beauty FX, color correction, and keying. Background and foreground can be added to channel, and image size, position, rotation and other properties can be adjusted as needed.
All channels support digital zoom, and background blur effect can be added to non-full screen image.
Add whitening function to Beauty FX.
Color correction effect supports white balance, gamma, sharpen, and LUT.
PIP includes more in/out effects.
Support 4 Logos. Add more fading in/out effects. Improve the editing operation of Logo in PGM window.
Add more transition effects. Preset dozens of GPU based transition effect templates.
VisLive Pro supports live streaming to 5 addresses at most.
Support live streaming to VisLive Cloud, realizing remote signal access (use VisLive to push the stream to VisLive Cloud in other place, and local VisLive accesses the signal via 6-digit connection code).
Support virtual camera output to realize docking with third-party program (for example, VisLive can output live image to Taobao or Tik Tok live broadcast).
Support 90-degree rotated NDI output in portrait screen project (aka. rotated as landscape screen to output). This function can be used when some third-party live broadcast client accesses VisLive signal through NDI Virtual Input. NDI name can be altered.
Support mirroring output expanded screen, which can be used in cases where the host needs to watch the display to check his position and gestures.
Add shortcut menu, preset some shortcut operations for quickly call (such as opening Windows audio control template, opening Windows device manager).
Support multiple drag-and-drop operations, such as dragging and dropping media files, custom scene templates, and Logos from Windows Explorer to channels.
Support automatically rotating 90 degrees in portrait screen mode so as to output in landscape mode via I/O card.
Upgrade the underlying rendering engine to GPU render to further improve real-time performance.
Support noise suppression function.
Fixed Issues
Fix the problem of incorrect display when adjusting the position of titles in interlaced project.
Fix the problem that some graphics cards cannot record MP4 files in interlaced project.
Fix the problem that in some cases, the last frame remains in the channel after the device goes offline.
Fix the problem of incorrect stream pulling.
Fix display and operation problem of some interfaces.
VisLive Pro V2.6 Release Note
New Features
Support streaming to rtmps address;
Update NDI to the latest NewTek SDK 4.1, support NDI source of NDI HX Camera;
Support Z CAM E2 series camera by network cable in LAN.
VisLive Pro 2.5 Release Note
New Features
Support signal auto detection and connection of Decklink board card, board card setting page is updated to allow manually choose signal format.
Fully compatible with signals of different format and frame rate from project to be connected for live switching. Provided that the device is recognizable, its signal can be used in various project formats.
Refine Videostar live streaming function, add Custom Streaming Channel function and Refresh channel button.
Support importing *.vtobject file to CG list.
Add title dynamic & static state switching function, scale to alter the duration of animation.
Refine title editing, after title editing is done in mini title editor, the cursor will return to the correct position in main program, exit after press Ctrl + S (Save), Ctrl + Shift + S (Save As), or Ctrl + Q (Cancel).
Support renaming clips (shortcut key N).
Improve the editing function of color correction curve editor, the channel can be switched automatically via clicking to select the curve.
VisLive full-screen camera: connected with software on PC with HDMI cable, featured with stable connection, low latency, and high image quality; HD/4K resolution, self-adaptive landscape or portrait mode; mobile phone camera, convenient and flexible, occupied Less space, suitable for all types of shooting.
Fixed Issues
The bug of default format is fixed after installation. VisLive Demo and Standard version is set to 720 30P, while VisLive Pro set to 720 50P.
Fix the issue that extended screen hot swap is not supported in some cases. Now extended screen can be found in real time.
In scroll title tab of title mini editor, it fails to modify the scroll play length by selecting the speed (fast, slow, etc.); set the property of rectangle and other geometric objects to other graphics, nothing happens; the focus is not correct when entering the editor, now the focus will be automatically set to the editing area so the shortcut keys such as Ctrl + A will respond immediately; the clip icon in title library doesn't reflect the correct aspect ratio or Alpha.
Fix crash issue caused by incompatibility when opening project file created by different version. Now it follows the downward compatible rule.
Fix the issue when setting the third color to be keyed in chroma key panel, interface will not be refreshed instantly.
Fix the problem that GIF file cannot be imported in CG list.
Keep the required items and remove the redundant in fine-cut material right-click menu.
Modify device automatic selection function. Only select camera and board card device automatically, other devices will be selected manually.
Support registry mode for camera device, compatible with some new Blackmagic devices.
When the software is connected with two or more camera devices of the same model, the device name in device list is updated to be displayed with number, such as "Camera 1" and "Camera 2".
Fix the issue that RTMP address of some platform (e.g. Penguin E-sports) may not be recognized.
Fix the problem that when chroma key and color correction are both applied to a certain channel at the same time, adjusting the blurring of image edge may cause rendering black field.